Australia's first 100% electric small SUV.
The Kona Electric is electric in every sense. A zero emissions SUV that delivers instant acceleration, over a staggering 400Km[R1] range on a single charge and is packed with smart safety features. So, what are you waiting for? Check out the new Kona Electric.
Go further, for less.
With up to a staggering 449km[R1] of pure electric driving range, the Kona Electric has set the standard for electric vehicles in Australia without compromising on performance. Perfect for daily commutes or adventures, enjoy the savings that come with a petrol-free drive and the flexibility of electric charging.
The electric advantage.
As Australia's charging infrastructure grows, Hyundai is there to support your drive and reduce your running costs when it matters most.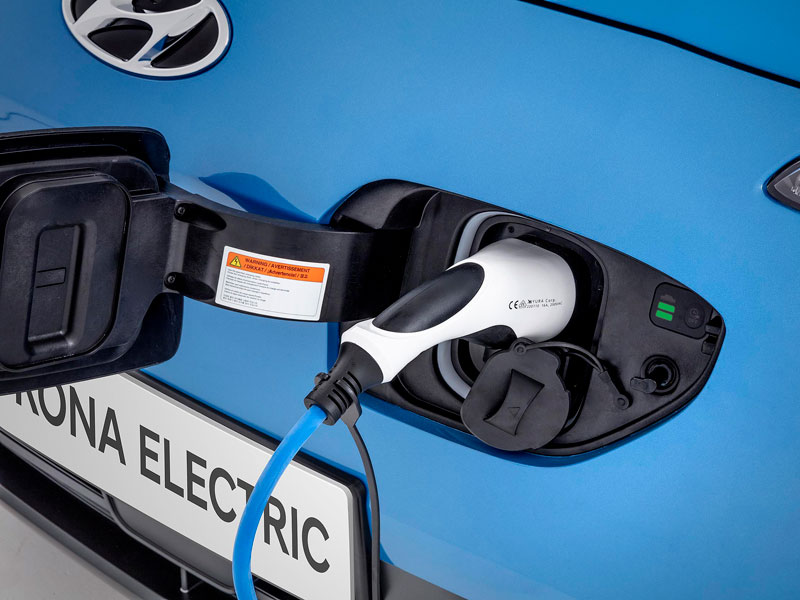 Schedules charging.
Take advantage of cheaper off-peak electricity rates by simply plugging in and scheduling your preferred charging times through the multimedia touchscreen to manage your charge times and budget.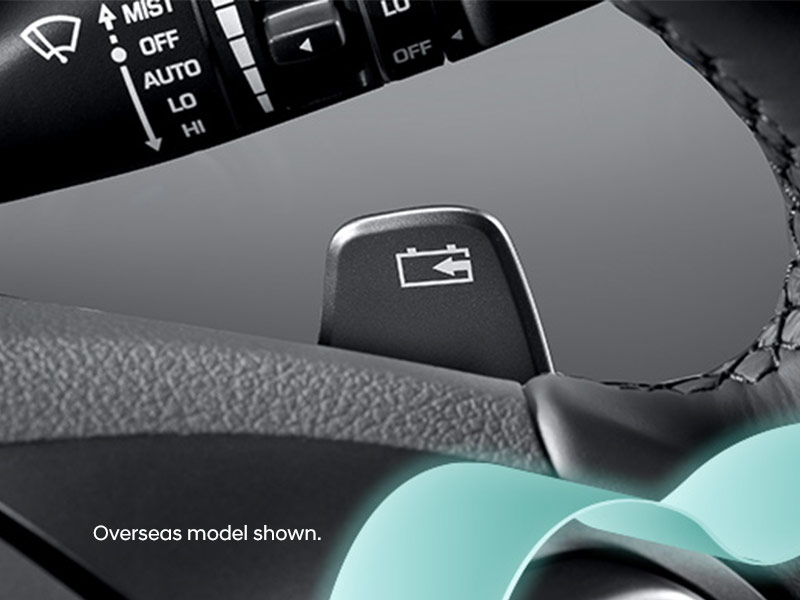 Lower servicing costs.
The Kona Electric does not have a petrol motor, meaning fewer moving parts for servicing - saving you money at the mechanic and more time on the road.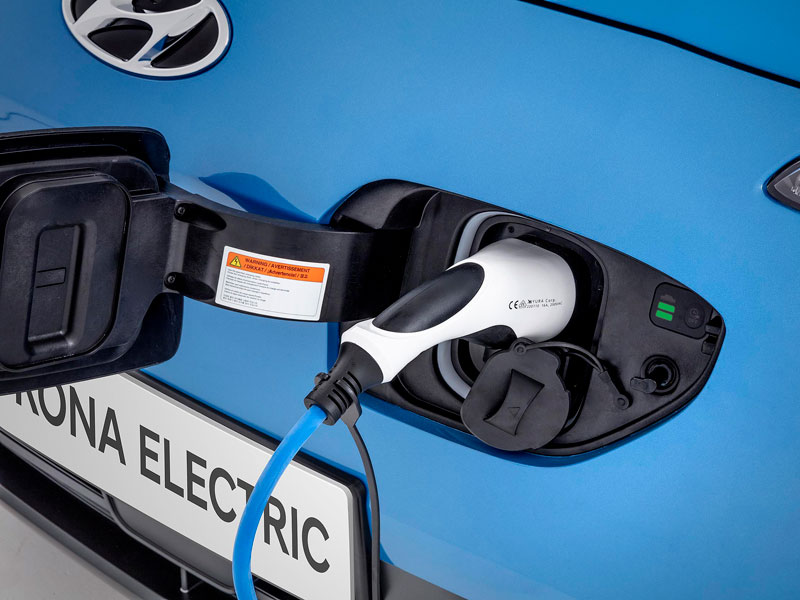 Regenarative braking.
Take control of the level of regenerative braking with the paddle shifters on the steering wheel. It allows you to recharge the battery using kinetic energy captured when the car is coasting or brakes are applied, increasing energy efficiency to help extend your driving range.
Exterior design features.
The Kona Electric's distinctive design is brought to life with clever integrated features that make it both functional and unique. From the seamless charging port to the drag coefficient body, much of its beauty has something special to offer that makes it more than your average eco-friendly vehicle.

Interior luxury.
Slide into an interior filled with a clever design and smart technology. The centre console sets the tone with its bridge-shape and is complemented by luxurious appointed leather while seamless technology at your fingertips.

Technology of the future, today.
Technology is built into every aspect of the Kona Electric to enhance your journey. Whether it's the seamless phone connectivity or the driving stats on your 7" digital dash, it's hard not to love a drive as convenient, and as enjoyable as the one you'll have with your Kona Electric.
A second set of eyes, with Hyundai SmartSense™.[H2]
Drive with confidence knowing that you're surrounded with advanced safety technology. Hyundai SmartSense™[H2] uses a combination of sensors and radars, acting like a second pair of eyes on the road, keeping you and your passengers safe.
Hyundai SmartSense™ Features
Charging to fit your lifestyle.
Experience the flexibility that comes with an electric vehicle and recharge at home, at work or at one of the expanding charging stations while on the go. Take advantage of off-peak charging times to increase savings and ensure that your Kona Electric is ready to go when you are.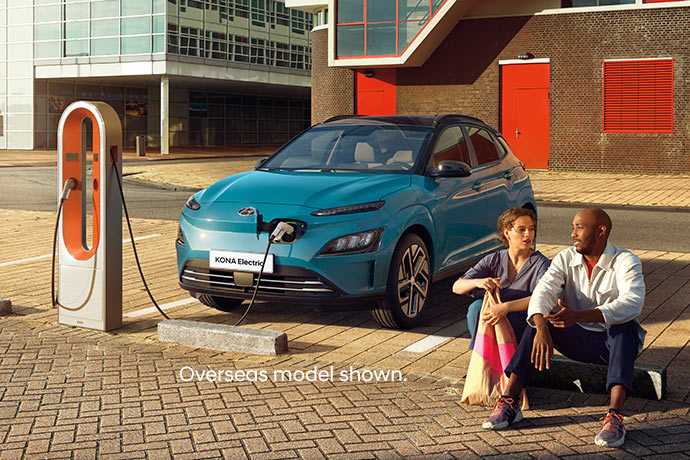 Home charging station.[C3]
The Delta In-Home charger is an optional accessory wall unit sold separately and is available to purchase from any Hyundai Blue-Drive dealership. This home charger improves charge times by utilising a high amperage power supply. It takes approximately 9 hours 35 minutes for a full charge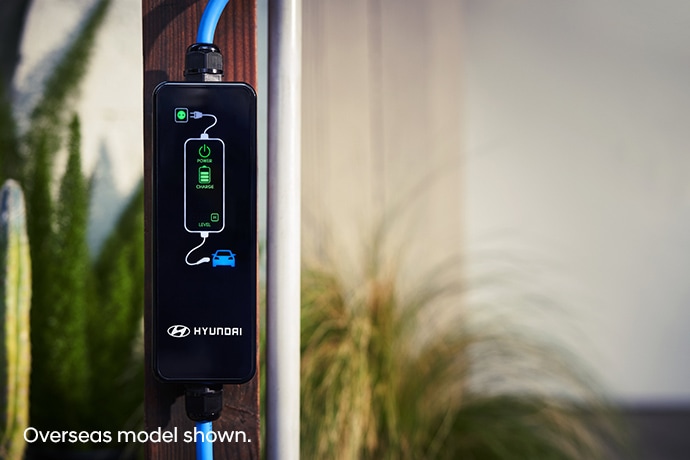 DC fast charging station (DC).
The Kona Electric is capable of utilising a commercial DC fast charging station with a maximum charging capacity of 100kW. It can recharge to 80% in 54 minutes[C1] when connected to a 100kW DC station or in 75 minutes[C1] when connected to a 50kW station. You can use your multimedia touchscreen to find the nearest DC fast charging station[C1].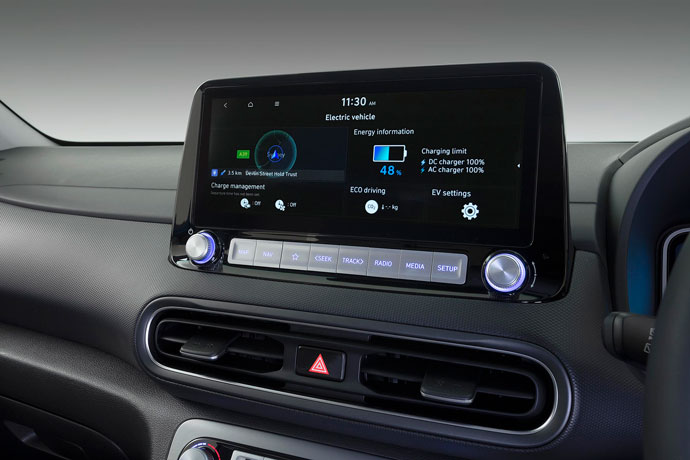 Emergency charging cable[C3].
Every Kona Electric comes with an In-Cable Control Box (ICCB). This emergency cable can be used to charge the car from a regular household 240V AC 3-prong power outlet, and takes approximately 28 hours for a full charge[C3]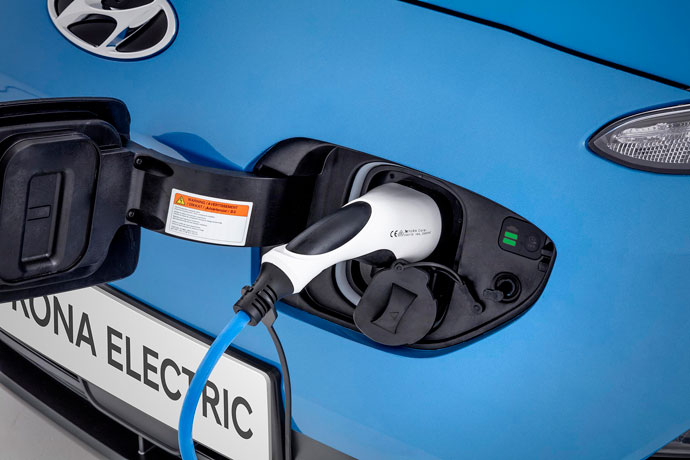 Off-peak charging.
Easily schedule your Kona Electric to charge at off-peak times through the multimedia touchscreen settings. Simply set the start and finish time so your car is ready when you need it.
Range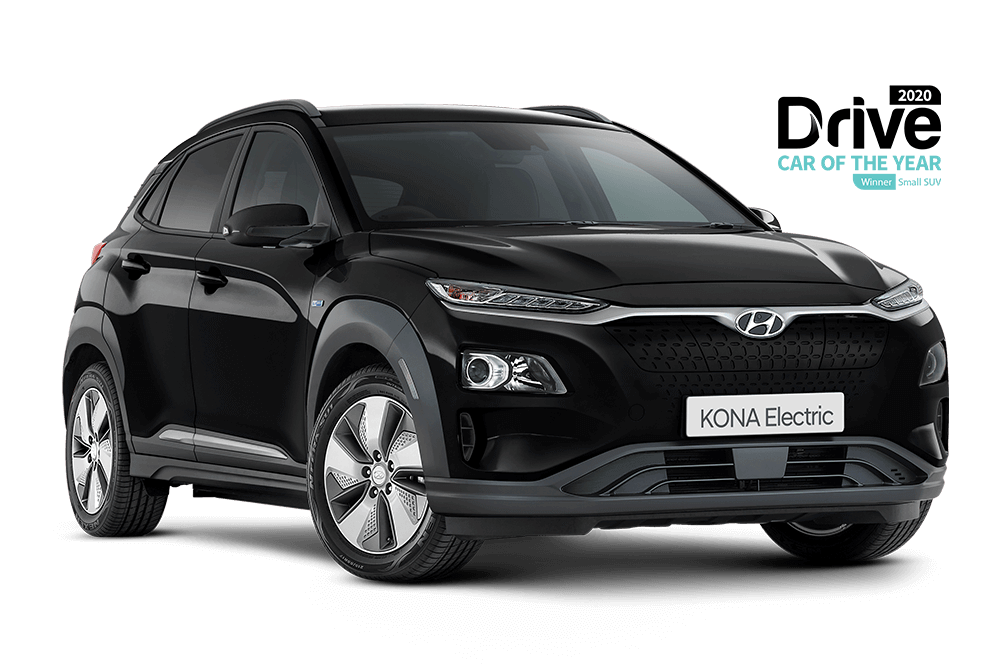 Launch Edition
Key Specifications
5 Star ANCAP safety rating with 6 airbags
17" alloy wheels
LED daytime running lights (DRL)
Auto dusk sensing headlights
Solar control glass w/rear privacy
Leather appointed interior

Hyundai SmartSense™ as standard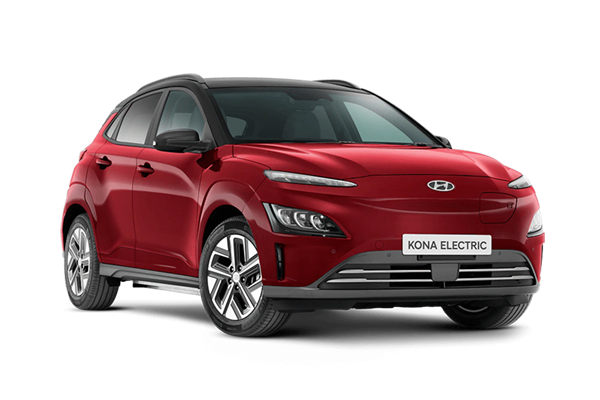 Highlander
Key Specifications for Launch plus:
LED Headlight, front indicators and taillights
High Beam Assist (HBA)
Glass sunroof
Front part assist system
Wireless charging pad (Qi standard)
Head-up display (HUD)
Electro-chromatic Mirror (ECM) - auto-dimming

Hyundai SmartSense™ as standard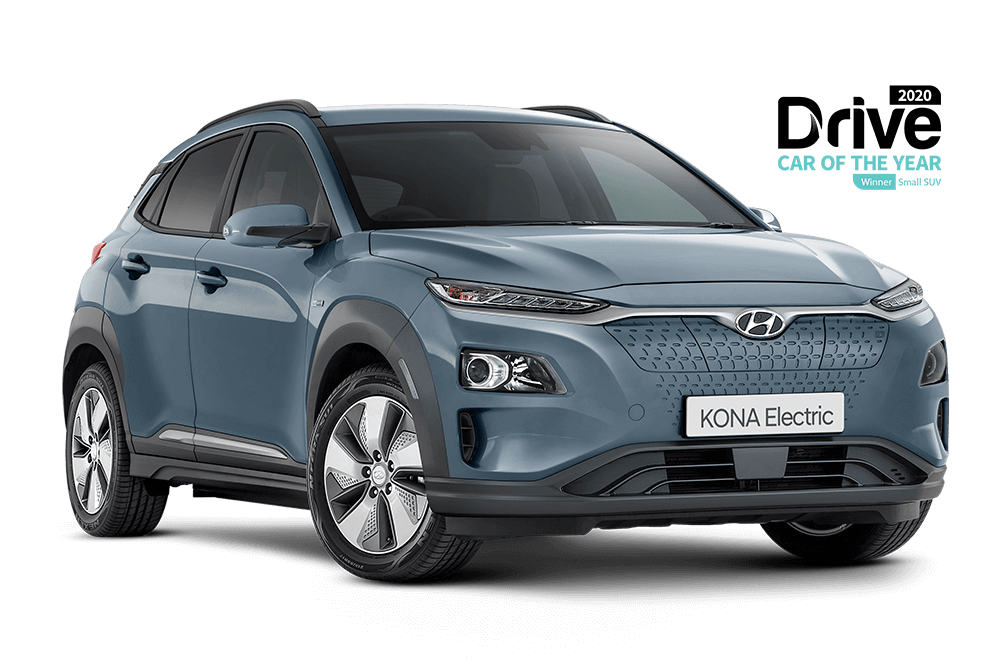 Elite
Key Specifications for Highlander plus:
8" Satellite navigation system
Digital radio (DAB+)
8 speaker Infinity™ premium audio system

Hyundai SmartSense™ as standard